Shaping up the European gaming space, interview with Peter Naessens, Belgian Gaming Commission
Wednesday 13 November 2019 09:39 CET | Author Mirela Ciobanu | Interview
Ahead of RiskConnect 2019 edition, The Paypers sat with Peter Naessens, General Director, Belgian Gaming Commission, to discuss about what is happening in the European gaming space
Peter Naessens will be a keynote speaker at the upcoming RiskConnect conference, organised by Web Shield, which takes place in Warsaw, Poland. During the two-day conference taking place on 19-20 November 2019, risk professionals, compliance officers, and anti-fraud experts will be sharing their professional experience and discuss the latest trends and challenges in the risk management industry.
Peter, please tell us more about the Belgian Gaming Commission? How does your professional background tie in with the Commission's main objectives?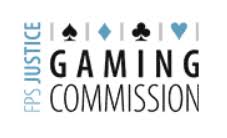 I joined the Belgian Gaming Commission (BGC) in 2008 just before the launch of the parliamentary discussions that would lead to an opening of the online gambling market. As I came from the legislative division of the Department of Justice, I got a warm welcome. In a certain way the reorientation of my career was a sort of guess. I became a candidate to work at the BGC based on a job description that included several skills combining all what I had learned during my studies of law, criminology, and social work.
The challenges then (2010) were not to be sniffed at. Belgium was faced with a wide range of illegal gambling options and large gambling groups were not interested in respecting Belgium's legislation. A degree of defeatism prevailed at that moment when faced with the vastness of the internet. So, we fought against the illegal market and we introduced regulatory principles into the Belgian regulatory market. Especially we extended the central exclusion system of players to the online market, in order to prevent compulsive gamblers and vulnerable people from ruining their future.
How does the sport betting sector look like in Europe, can you spot any differences among gamblers coming from different countries?
The sport betting sector seems to become more and more attractive for youngsters. The sports betting market is globalising but through a dot. country approach in Europe, Member States are still able to set the tone. Soccer seems to be a common thriving factor in the proliferation of betting in several countries, in addition to local preferences (e.g. horse racing, cricket, etc.). During my professional career, I underestimated the power of gambling in relation to the power of culture and history. Before the online regulation in Belgium in 2010, we had betting shops and betting on horse racing, but not a dominant betting culture. You can definitely discern cultural elements in betting, but I don't see a place where people do not want to make a bet.
How about loot boxes? What is their impact on young users/under age?
In our report on loot boxes we established the lack of a single systematic protection of minors or gambling addicts. Young people are confronted with gambling without realising it and the disguised character of games of chance is extra problematic. A minor can make payments in a variety of ways but compared to an adult gambling in a casino, a child playing and spending money in video games is less protected. So, without adequate intervention, games of chance in video games will increasingly cause harm to players, families, and society. Scientific studies confirm this impact and show that minors already gamble from a very young age (e.g. 12 years). In UK a gambling clinic for minors saw the light of day.
I once made a comparison with the prohibition of child labour. There are measures in place to protect a youngster from physical work, but none of these measures seem to be applied online. Take as an example the recent Fortnite world championship and look what the players are declaring about their behaviour (7days a week, +8 hours a day training). It looks like there are already professional e-sports players who are not even 16 years old. Do we have to be concerned? Are we not allowed to have reservations if digital engagement is bigger than the time spent at school?
Despite the natural attraction of people to games, the operation of gambling is still a phenomenon that is underestimated by public authorities. What types of problems does this lack of effective regulation of gambling create?
From the beginning of our regulatory path, we have followed the assumption that gambling is not a normal economic activity. In fact, the operation of games of chance needs intervention by public authorities. The paid loot boxes are the newest example of this. The video market itself has created a gambling symbol, but they had the nerve to state that paid loot boxes should not be considered as gambling.
Currently we do not know what an ideal regulatory authority looks like, what competences are essential and what conditions must be put in place to guarantee a well-functioning body. As a regulator you can take measures based on the precaution principle, but after that you need to assess its effectiveness. In Belgium we have an average hourly limit loss of 70 euros/hour for slots machines in casinos and 12.5 euros for gambling machines in pubs. Do those measures work? Do we have to apply those measures on video gambling games? The answer has still to be delivered.
Clarifying the needs of regulatory interventions and creating an appropriate regulatory environment will help the compulsive gambler in finding the way out of his problems, and even more important it will prevent young people from putting their future on the line of gambling.
Online identification is an important step in creating an online betting account. How can developments like biometrics, AI and blockchain impact identity, data management, and user experience?
We integrated online identification in our EPIS-system, the system that exclude compulsive players and players who can no longer master their financial household. The web services to identify players have been built in such a way that new techniques like biometrics can be incorporated.
AI is interesting of course, but not so new if you consider it as the use of algorithms. But with the future appearance of neural, or autonomous, systems, it will be of particular challenge to apply effective protective measures to systems where  the output is satisfying, but the process to deliver this output might be no longer comprehensible to the regulatory authority, neither to the company itself.
So, enough work for gambling regulators to come up with well-defined regulatory objectives, and a clear monitoring of the problematic gambling behaviour, which could make it possible as interesting side effect to apply new developments more easily.
About Peter Naessens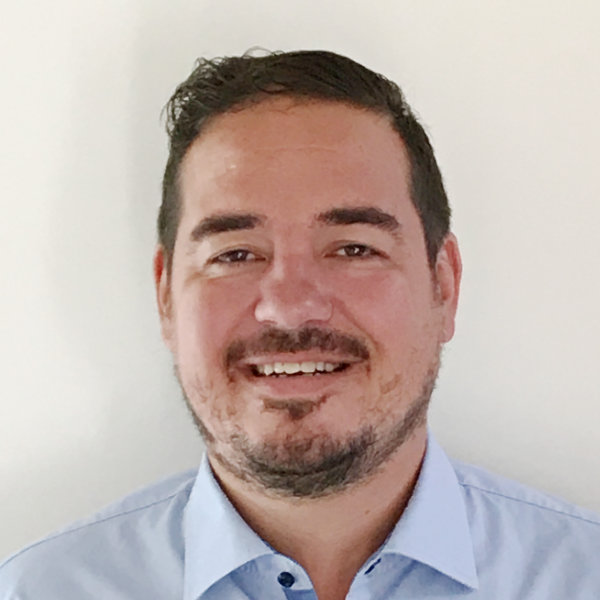 Peter Naessens is acting General Director of the Belgian Gaming Commission. He studied law at the university of Brussels, criminology at the university of Leuven and social work at Campus Kortrijk. He has a large experience in legislative and regulatory advice and enforcement in the field of gambling. He coordinates regulatory gambling issues in Belgium and follows the European debate on the gambling market with special interest. He actively took part in public debates and wrote different articles related to gambling. He has been elected as Project Leader and Convenor to elaborate a European online reporting standard on the request of the European Commission. He also edited a report on lootboxes published on the website of the Belgian Gaming Commission.